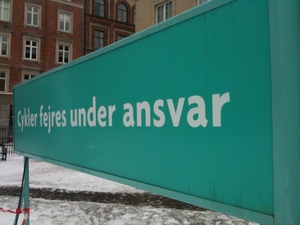 To celebrate the Climate Change Conference in Copenhagen the City Museum of Copenhagen opened a special exhibition on bicycles seen from all possible angles. The exhibition will be on display from November 21'th 2009 until June 27'th 2010.
Enterance is only 20 DKK for adults. Kids get in for free.
Read more (in Danish).